ORIGINAL NICKEL ARCADE ARTWORK
All artwork by Brent Smith.
---


Early experiments with the Nickel Arcade concept, in which the basic formula is established.
---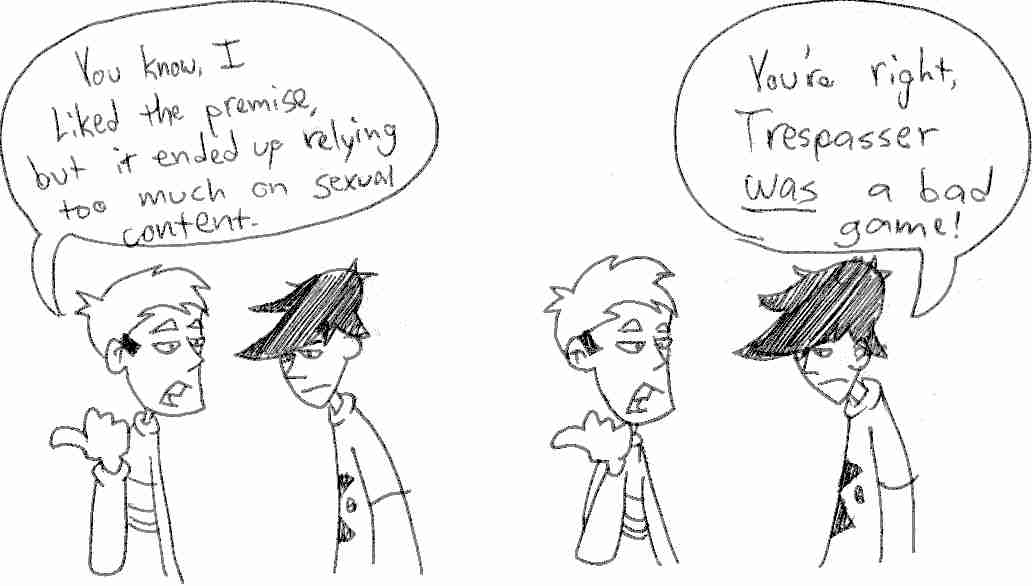 Attempts at two-panel comics. Notice that the characters have now developed what some devoted readers call "observational humor".
---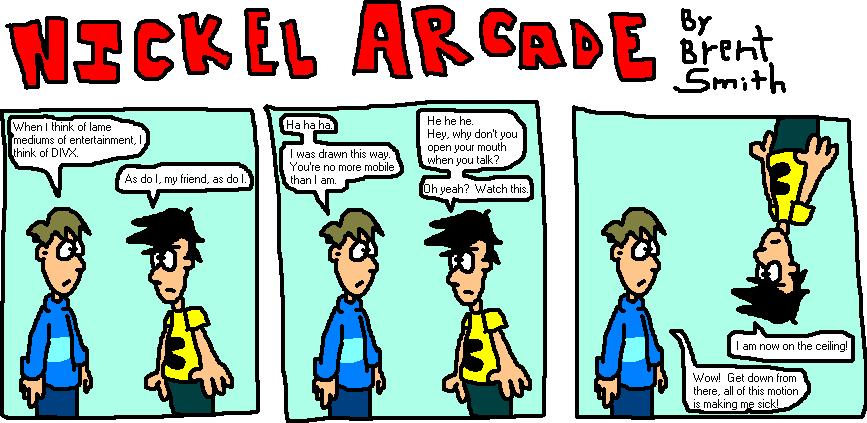 The characters express their own distaste at their lack of mobility.
---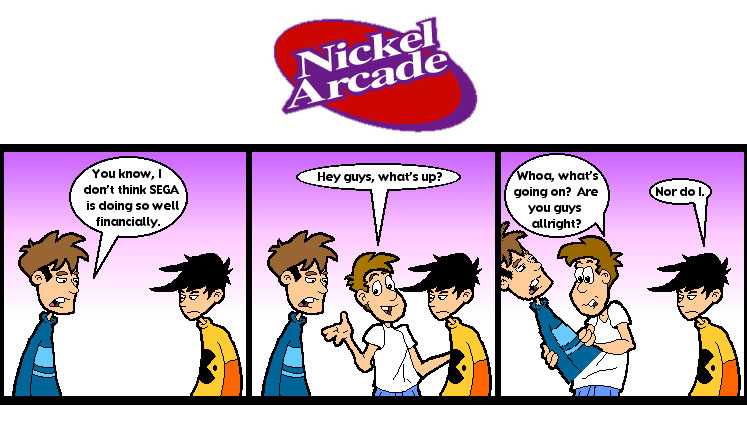 The characters are replaced by cardboard cutouts as a cost-cutting measure. Most readers don't even notice.